Transport Packing
Transport packaging for high end goods has commonly been expanded polystyrene, Pulp is a cheaper and more environmentally friendly alternative to this.
At ESPulp® along with our partners at MFP, we can design the perfect solution to your transportation needs.
From the specification to the CAD drawings, tooling making and production, we will guide you every step of the way.
Contact us to find out more.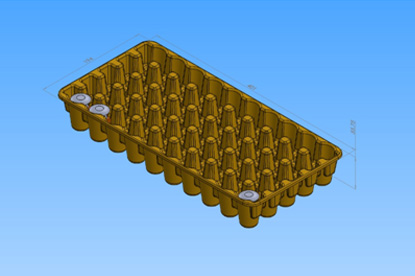 CAD drawing for a sprinkler head tray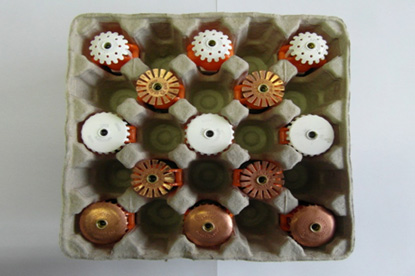 Finished sprinkler head tray